ThinkCyber Cyberium Arena
An integrated LMS solution
The Cyberium Arena is a high-end cybersecurity Learning Management System and Simulator, which trains participants in the use of a wide variety of on-line tools for identifying the nature of a cyber attack and responding quickly and appropriately to prevent damage and disable the attacker. Participants also learn how to identify potential vulnerabilities in their organization's network, so these can be addressed before an attacker has a chance to exploit them.
Once participants have familiarized themselves with these tools and their use, they move on to simulated "real-life" attacks, many of them based on actual incidents. The challenge is to thwart an attack in its earliest stages before it causes any significant damage to the organization's network.
Training via the Cyberium Arena can enable participants to develop high-level cybersecurity expertise and to maintain their edge with regular updating of knowledge and skills in this ever-changing field.
The Cyberium Arena was developed by the Israeli firm ThinkCyber. The ThinkCyber team is constantly revising the Cyberium Arena's training scenarios to reflect the most current cyber challenges. In Switzerland, Sémafor Conseil is the exclusive distributor of the Cyberium Arena, as well as training partner.
Cyberium Arena: A Cybersecurity Dedicated LMS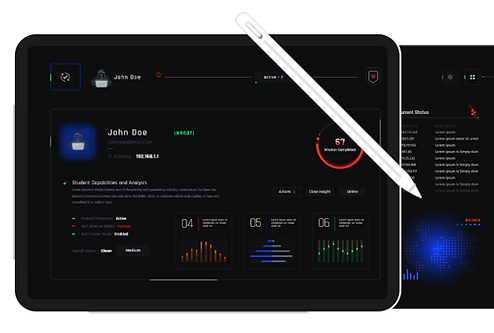 The monitoring display is a tablet-format screen that allows the trainer to view each participant's screen, statistics, and scores. This information allows the trainer to note the strengths and weaknesses of every participant.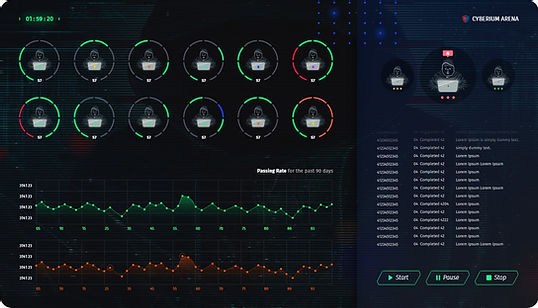 The operator display is a live-score screen where the trainer is able to see each participant's progress along each scenario and to compare the standing of different participants as they work through the tasks.
Cyberium Arena: a unique training tool suite
A seamless IT system & simulator
ICS/SCADA systems are parts of most of the critical infrastructures today – such as trains, power plants, electricity, etc. The system may seem safe, but it is still penetrable. One should truly understand how to penetrate, in order to find out effective ways to defend.
Participants will learn the components and architecture, the latest threat information, and how to penetrate the ICS/SCADA system. Actual field devices and ICS/SCADA simulation will be utilized to teach zero-day vulnerabilities found on ICS/SCADA related products and how to find zero-day vulnerabilities.
A unique training tool suite
The Cyberium Arena is a high-end cybersecurity simulator focused on cybersecurity training issues such as operations technology and cyber risks of the infotech world; it is through these scenarios that participants are trained.
Each training course has full scenarios with a set of problems and issues participants will face in the real world, including labs and class materials implemented in the Cyberium Arena.
The uniqueness of The Cyberium Arena
The Cyberium Arena does not have the visual flash of a computer game. We are not training participants to be gamers. Our approach is serious and purpose-driven. We are developing skills and teaching techniques in order to educate cybersecurity professionals who will have to cope with every challenge.
The Cyberium Arena is focused on cyber issues of operations technology and cyber risks of the infotech world. It is through these scenarios that participants are trained. Each scenario has a set of problems, featuring various servers and networks to expose participants to the variety of issues they will face in the real world.
Real-life scenarios provide participants with actual past or possible cybersecurity or cyberterrorism situations to solve.
The ultimate cyber training tool
The importance of training for all participants cannot be over-estimated. The Cyberium Arena offers them the opportunity to deal with real-life situations without endangering the organization's systems.
Learn your team's strength. The results reports enable the company's senior echelon to understand the group's capabilities and to make future decisions based on tasks, goals and more.
Each participant receives a score based on the time taken to perform each task and the number of errors, relative to the rest of the group. The participant's final grade reflects the complexity of each task.
On-Premise or Cloud-based Solution
The Cyberium Arena solution can also address specific training of organizations as it is a very versatile set of tools.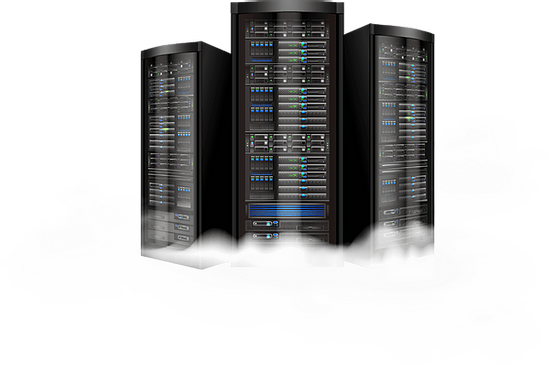 Scenario Creator
IT & OT Simulator
Traffic Generator
Dynanmic Systems
Scalability
Scenario Creator
Create additional scenarios and give your team tailored training practices aligning with the cybersecurity challenges your organization faces.
IT & OT Simulator
Traffic Generator
Dynanmic Systems
Scalability
Courses open for subscription
The course portfolio is incorportating a large number of labs and case studies: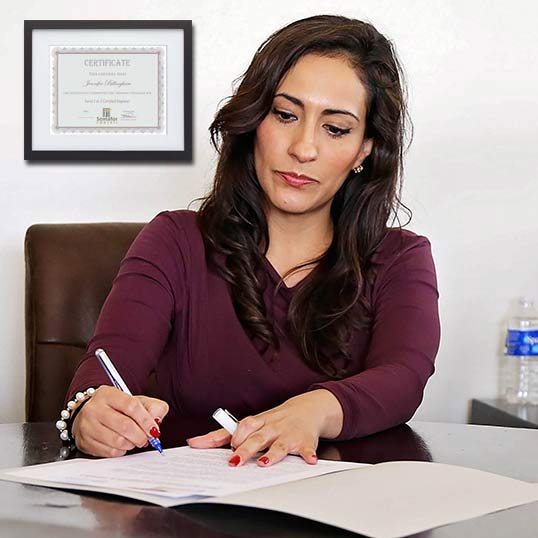 Update or upgrade your cyber security knowledge and skills using our roles view. Check how our learning program can improve your career!