After the period of consulting with the company, reporting on the actions carried out and the needs for improvement, the different departments of the company are associated in order to express their needs and determine the best solutions for each. This step allows us to refine the training content for the personnel according to their activity within the organization.
The training sessions are given in face-to-face format or in the form of recorded seminars and webinars (remote) led by experienced cybersecurity professionals and educators.
The Cybersecurity Comic Strip will come in the form of mementos to reinforce the messages. Finally, the participants will be invited to participate, periodically, in exercises in order to anchor their new behaviors in time, for example via the immersive Serious Game named SHIRUDO.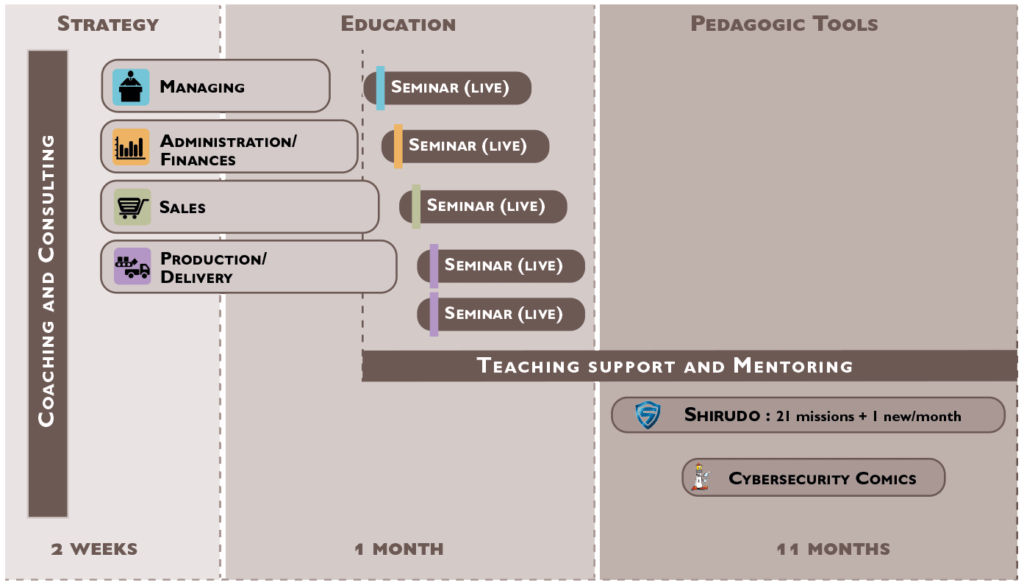 The entire training process follows a quality management approach that provides participants with feedback to help us improve each session.