Microsoft Windows is one of the most popular operating systems ever used. This operating system can be found on any device, such as computers, phones, banking machines, and many more.
In this training, you will learn about Windows operating system, and you will gain experience in both offensive and defensive methods, as knowing how to break into the system is not the same as understanding how to defend against the attack . Participants will learn the latest hacking methodologies and use of different attack methods on the various Windows operating systems and Windows applications, and on the other side, how to defend against them.
How to make the most of this course?
In order to succeed in the course, the following requirements must be met:
Participation in all practical laboratories
Self-work at home between lessons
Repetition of materials, self-learning, performing tasks, etc…
In addition to regular classroom studies, the participant is required to practice at least 10 hours a week in order to gain practical experience in the field.
A personal computer suitable for running virtual machines, with an Internet connection
Transition of the scenarios in the Cyberium Arena.
Penetration testers for Windows environments
Security professionals and vendors
System and network administrators
IT professionals
Getting to know the Windows environment
Discovering vulnerabilities in various Windows operating systems
Taking advantage of vulnerabilities
Explore multiple attacks and how to defend against them
Hardening and securing the Windows OS
ThinkCyber Level-2 Courses
The following labs are part of the actual RT424 course:
Lab 1 Advanced Enumeration
Lab 2 Attacking the Host
Lab 3 Privilege Escalation
Lab 4 Red-Teams PowerShell
Lab 5 Mass Attack
Lab 6 Domain Exploitation
Lab 7 Post Exploitation
Lab 8 Exploiting with Updates
Case Study #1 (WE001)
A Russian anti-virus company is warning users about a malicious program, which is helping attackers carry out mass spam mailings and allow the attacker to use a victim's PC as a slave of his DDOS Army. Our company requires your assistance to gain control of the CNC server related to the DDOS attack, which is controlled by that server.
Reference
Case Study #2 (WE002)
Computers used by the Minnesota police department suffered a data exposure. The IT team which dealt with the case said that a keylogger was installed on their systems, apparently thanks to a Windows update. An attacker used the vulnerability to harvest sensitive police information. As a part of the red team security, help the police find the server holding their data and retrieve the stolen data.
Reference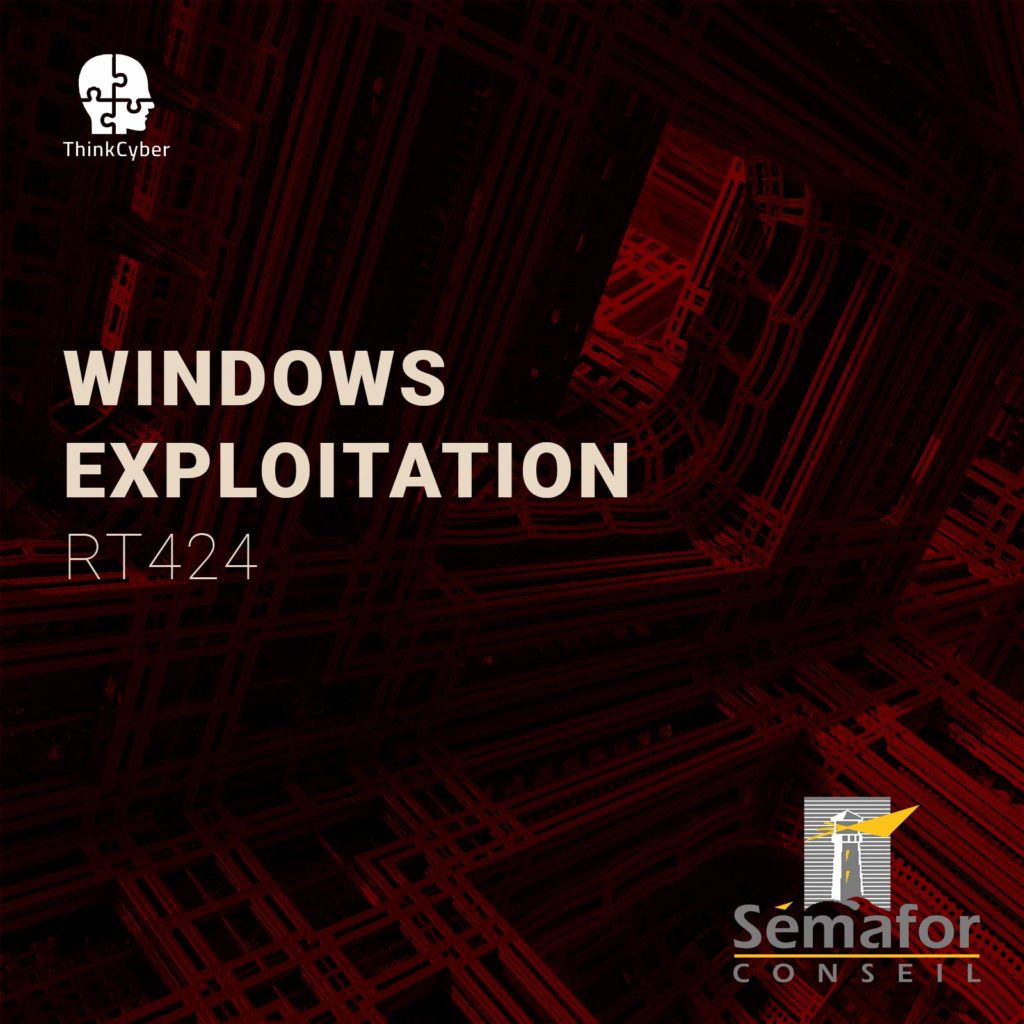 Course type

This course is delivered in the following ways:
Virtual classroom with proctored labs and scenarios executed in our Cyberium Arena
In situe classroom with proctored labs and scenarios executed in our Cyberium Arena
All sessions are recorded and attendees can replay them  during 30 days. All course material is electronically made available to the participant.
 Hands-on / Theory MiX

The following course incorporates a high level of hands-on labs exercises, as well as real life case studies.
Certification

This course prepares the participant to the following certification:
OSEE (Offensive Security)
Required EqUIPMENT

Network connection
As this course extensively uses a cloud based Learning Management System, including a lab arena, attendees need a stable broadband connection to the Internet.
BYOD – Bring Your Own Device
As it is a very practical course, and in order for the participants to make the most of the course, they need a laptop with the following capabilities:
Audio and Video
8 GB RAM
200 GB Disk Space
Virtualization capabilities ( supporting latest version of Virtualbox or similar virtual machine application)
And also a Good Headset with Mic