Cybersecurity Introduction
Cybersecurity Introduction is an essential course that covers main topics from the cyber world and allows the participants to get a quick view of the complex world of digital crimes.
This training covers the core concepts of defense and understanding in the practical world using the CYBERIUM ARENA simulator. Participants will learn about different domain structures and security technology products.
How to make the most of this course?
In order to succeed in the course, the following requirements must be met:
Participation in all practical laboratories
Self-work at home between lessons
Repetition of materials, self-learning, performing tasks, etc…
In addition to regular classroom studies, the participant is required to practice at least 10 hours a week in order to gain practical experience in the field.
A personal computer suitable for running virtual machines, with an Internet connection
Transition of the scenarios in the Cyberium Arena.
The course targets participants with basic knowledge in IT or networking and managers wanting to better understand the cyber world and corporate cybersecurity and cyber defense from an attacker's point of view.
College Graduates
IT Professionals
Managers
Acquiring the knowledge and tools to understand the corporate network
Understanding cyber-attacks
Being able to make better decisions in the corporate world
Being able to protect your computer environment
Becoming familiar with different attack scenarios
To be best prepared to succeed in this program, participants should have basic familiarity or experience with:
Principles of network connectivity.
Principles of IT systems
Principles of Information Systems
Basic operating system fundamentals including Windows or Linux.
Description
During this module, students will study the fundamental concepts of the cyber world
Technical content
Fundamental concepts in Information & Cyber Security
o Definitions
o Key Players
o History and Future
o Security Awareness
o Cyber Job Roles
o Basic Networking
o Remote Access
o Steganography and Ciphers
o

Hash Functions and Encodings
Description
In this module, participants will embrace the attacker state-of-mind to recognize the necessary defense mechanisms.
Technical content
Cyber Concepts
o OSI Model
o DNS and DHCP – From an Attacker Point of View
o Security Products Explained
o Anonymity on the Network
o

Concepts of

Wi-Fi Security

Cyber Attacks Demos
o MiTM Attacks
o Brute Force
o Phishing
o

Trojans
The following labs are part of the actual Cybersecurity Introduction course:
Lab 1 ​Basic Text Manipulation
Lab 2 Using the Internet
Lab 3 Using Wireshark
Lab 4 Hash and Encoding
Lab 5 Scanning with Shodan
Lab 6 Offline Brute-Force
Lab 7 DarkNet
Lab 8 Trojans
Case Study #1(TRA001)
A Microsoft subsidiary company has been targeted for an attack through newly discovered vulnerabilities leaked by the National Security Agency. The system administrator of the company suspects an attacker already got access to the systems and hid some files. It's your job to locate who and what was added into the system.
Reference
Case Study #2 (TRA002)
Network administrators of OnePlus Technology Co. hired your assistance to analyze recent network traffic on the main website, after suffering a profoundly impacting data breach on their servers. You are given full access to servers to monitor the network and to report your findings.
Reference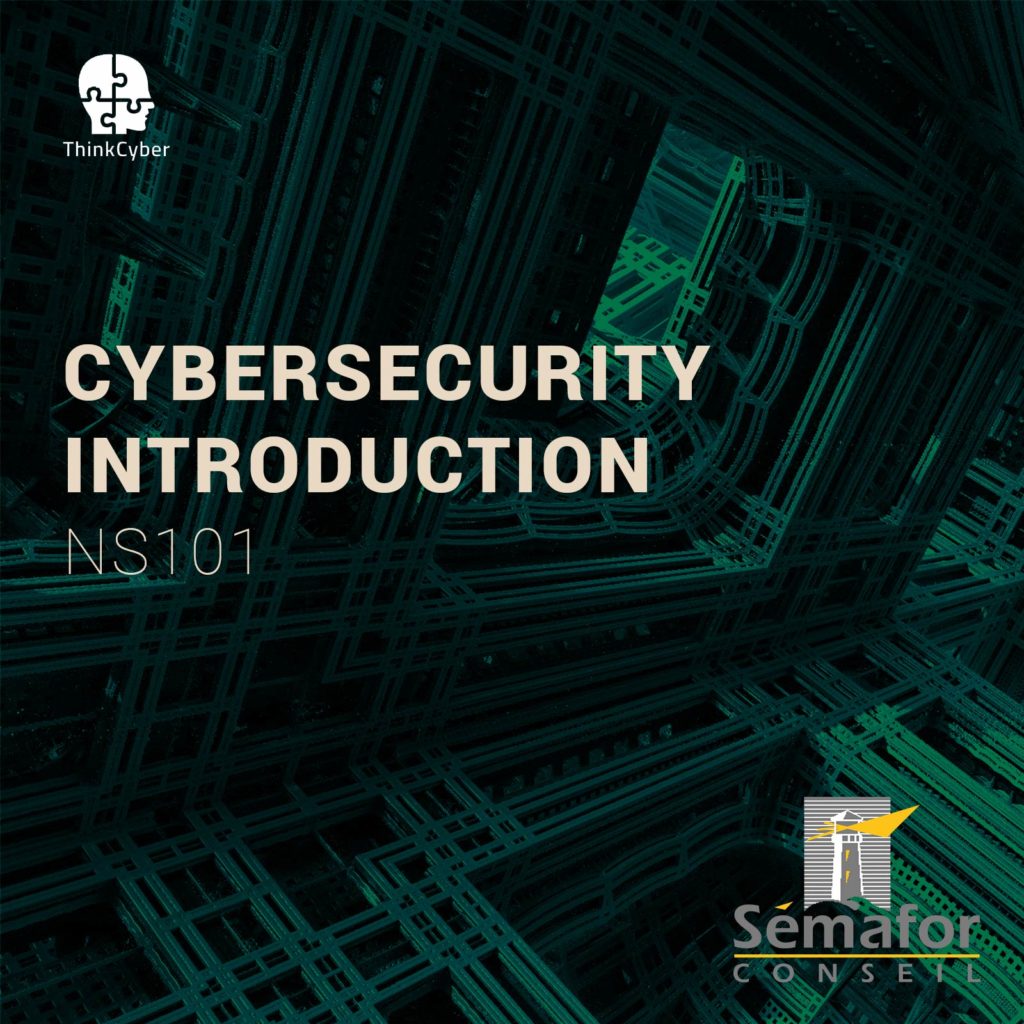 Course type

This course is delivered in the following ways:
Virtual classroom with proctored labs and scenarios executed in our Cyberium Arena
In situe classroom with proctored labs and scenarios executed in our Cyberium Arena
All sessions are recorded and attendees can replay them  during 30 days. All course material is electronically made available to the participant.
 Hands-on / Theory MiX

The following course incorporates a high level of hands-on labs exercises, as well as real life case studies.
Required EqUIPMENT

Network connection
As this course extensively uses a cloud based Learning Management System, including a lab arena, attendees need a stable broadband connection to the Internet.
BYOD – Bring Your Own Device
As it is a very practical course, and in order for the participants to make the most of the course, they need a laptop with the following capabilities:
Audio and Video
8 GB RAM
200 GB Disk Space
Virtualization capabilities (supporting latest version of Virtualbox or similar virtual machine application)
And also a Good Headset with Mic